10 Minutes with…Bernice Liu, Actress
Name: Bernice Liu | Occupation: Actress & Founder of Bellavizio | Location: Hong Kong/Canada | Known for: Miss Chinese Vancouver 2000, Miss Chinese International 2001, The Legend is Born (IP Man), The King of Fighters
Hong Kong is home to an abundance of talent, spanning across different career paths from singers to wine connoisseurs. Each week we interview some of the most notable influencers and entrepreneurs from around the city to learn some of their quirky habits, hopes and dreams, and "favourite things" to share with us, all within the short timeframe of 10 minutes. This week, we got up and personal with Bernice Liu (currently under quarantine so we conducted the interview online), the Canadian actress, singer, model and founder of wine company Bellavizio.
A Little Background…
Bernice Liu was born and raised in Canada before moving to Hong Kong to pursue her acting career. Famed for her many talents—which include, but not limited to, acting, singing, dancing, winemaking—the starlet made her debut during her career with TVB from 2001 to 2011, before her decision to leave the company due to a serious back injury. Her passions include charity work, hiking, fine dining, caring for her seven pooches, and managing her Bellavizio wine label which specialises in a range of white and red wines. We asked Bernice a quick ten questions on some of the things she currently loves and does during her time in quarantine.
About Bellavizio Wines
Bellavizio was founded by Bernice Liu in 2008 and began it journey in Napa Valley where she visited vineyards including Robert Mondavi and Stags Leap. Next came Bordeaux, where she met the connoisseurs behind Thibault Despagne of the Despagne. Thus, the Bordeaux Bellavizio label was formed, with the expertise and guidance from Eric Boissenot. Now, Bellavizio provides a proud collection of white and red wines for the modern wine appreciators.
Find out more about Bellavizio here.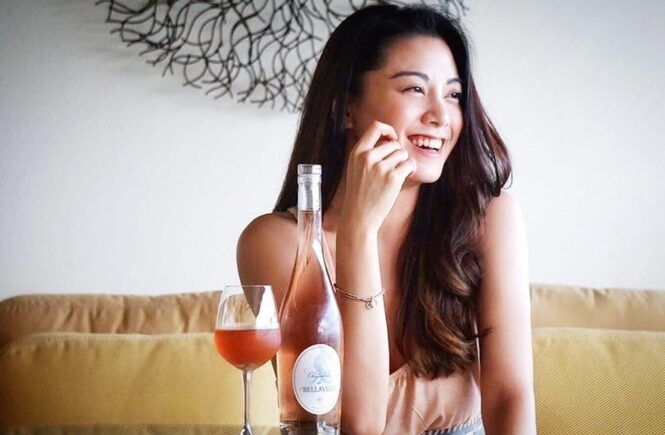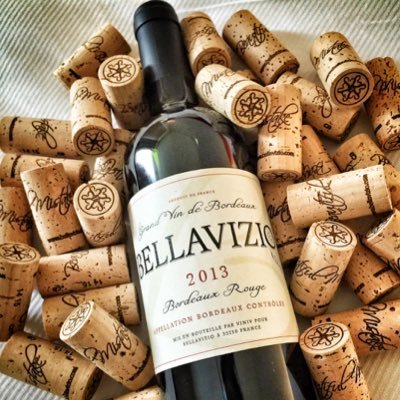 1) Favourite childhood movie?
Annie
2) What was the last thing you did before this interview?
Radio
3) What's your favourite Hong Kong snack?
Egg waffle
4) What makes you smile the most?
My doggies! All 7 of them ?
5) Heels or sneakers?
Sneakers
6) What's your pet peeve?
When people hold the wine glass by the glass and not the stem!
7) Best vacation?
Honestly, I've been on so many memorable trips, but Bhutan was somewhere that is pretty sacred & special
8) What's your current passion?
Finding fun ways to spend my quarantine period
9) The most recent movie you watched?
Phantom Thread
10) Someone you admire?
Maya Angelou