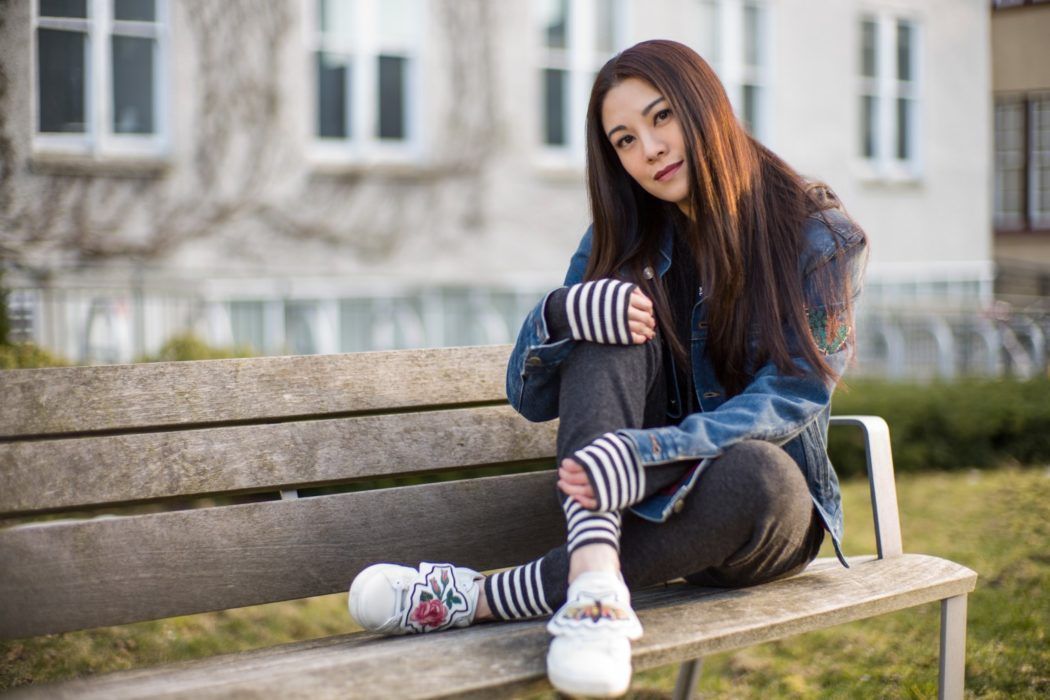 Finding fame and tackling unfinished business.
In the late 90s, Liu was newly enrolled as a student at UBC Sauder when she decided she wanted to learn a second language. Friends suggested she get a summer job at a Chinese television station in Vancouver to learn conversational Cantonese. When she applied, television executives urged her to enter the pageant circuit. She was a natural fit for show business and went on to win Miss Chinese Vancouver 2000 and Miss Chinese International 2001.
Her participation in the latter pageant raised her profile in Hong Kong and garnered the attention of talent scouts. In March 2001, she was offered an acting contract by one of Hong Kong's leading television companies, Television Broadcasts Limited (TVB).
It's not your average undergraduate student trajectory. Grow up in Prince Rupert, B.C., begin your Bachelor of Commerce (BCom) at UBC Sauder in Vancouver, move to Hong Kong to launch a successful TV and film acting career, and return years later to complete your degree. Bernice Liu's educational journey has been anything but ordinary, but now she's back to finish what she started twenty years ago.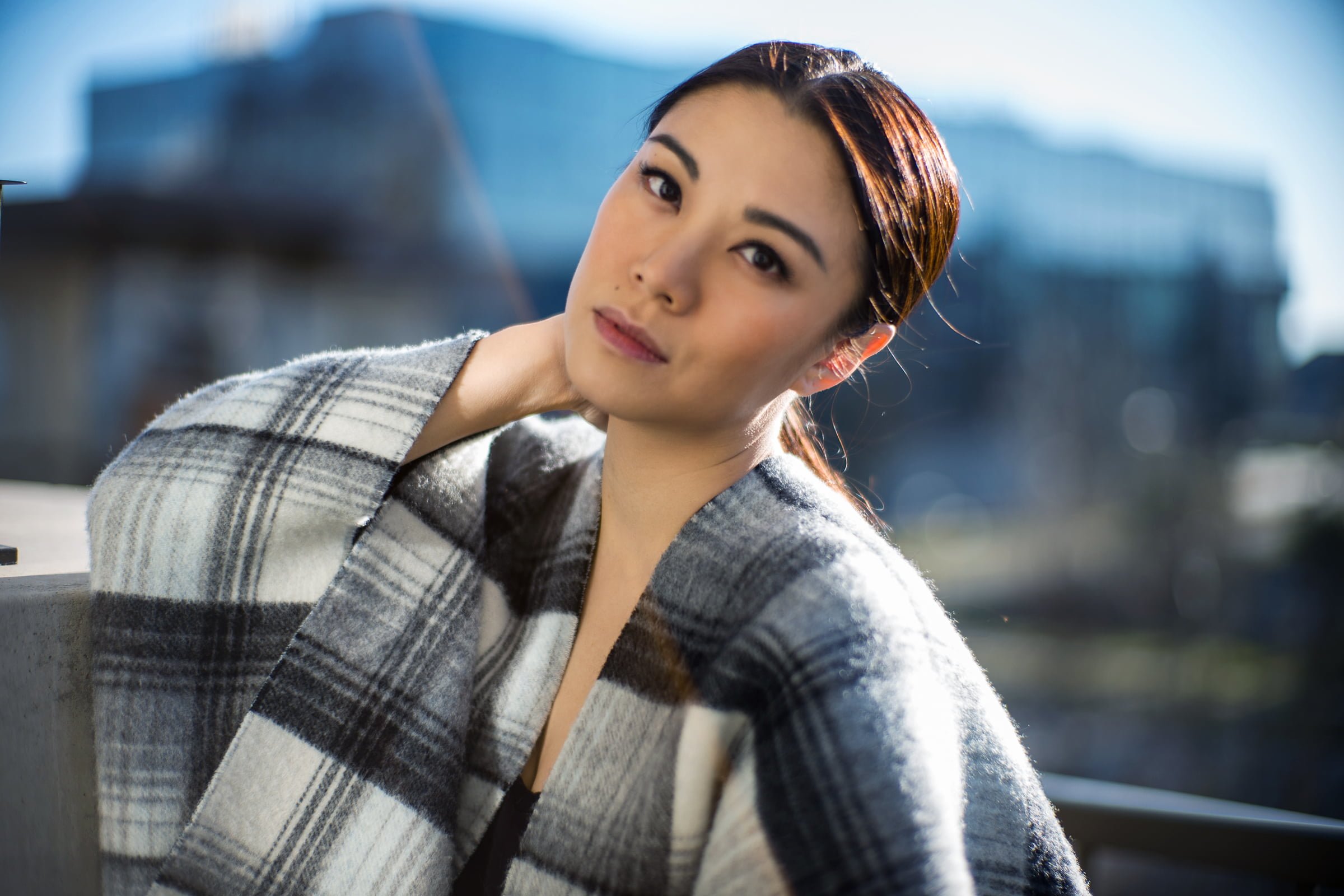 At the time Liu received the TVB offer, she was only just settling in to her new chosen field of study: business. Fresh out of high school, she intended to become a doctor and spent the next three years at the UBC Faculty of Science before eventually making the switch to Commerce at the urging of family.
"My uncle Jim said, 'Why don't you enjoy your life more and do something you love anyway?'" recalls Liu. "My dad had a restaurant in Prince Rupert when I was growing up and I used to help out and I loved talking to people and communicating."
Liu's outgoing personality, paired with her family's entrepreneurial roots, made business seem like the obvious choice when pivoting away from medicine. The offer from TVB, however, ultimately proved to be too attractive. She decided to pursue acting after seeking advice from a trusted professor of marketing at UBC Sauder, Mike Leroy.
"He said, 'It's a huge opportunity. Why don't you go until the end of the school term? If you don't like it, come back and we'll work on the academic side,'" says Liu.
Finding commercial success in Hong Kong
Liu didn't return at the end of the term. What began as an adventure abroad turned into a successful acting and singing career spanning more than two decades. Liu's breakout role was as Princess Sam-tin on the sitcom Virtues of Harmony. The show was a hit among Hong Kong audiences and a defining moment in Liu's career. She has since added various acting credits to her name, including the shows Survivor's Law and Golden Faith and films The King of Fighters and Bad Blood. In 2005, she sang the theme song for the TV movie Into Thin Air, which led to future voice work for other songs used in television.
While making a name for herself in entertainment, Liu pursued several businesses on the side. Today, she owns a bar, a central kitchen and a winery – a vast portfolio of ventures that hearkens back to her interest in business and early days at UBC Sauder. Despite building an accomplished resume as a restauranteur, winemaker and certified sommelier, Liu felt she lacked the full breadth of foundational business knowledge.
"I would invest and it was a place for me to take my friends but I couldn't comment on the technical aspects of the business," says Liu. "I would be looking at things and just say, 'That's great, we're making money!'''
Unfinished business and a return to UBC Sauder
In 2012, Liu was awarded the Queen Elizabeth II Diamond Jubilee Medal which honours "significant contributions and achievements by Canadians." She was unable to make the main ceremony in Ottawa, so she attended a smaller event in Vancouver in early 2013 to mark the occasion.
The trip to her home province served as a reminder of unfinished business. "I came back for the ceremony and Pam Lim, the now Assistant Dean and Director of the Undergraduate Office at UBC Sauder, came to my event in Vancouver. We had always kept in touch since I left for Hong Kong, and discussed how I could finish my degree. So, every so often, I would get this itch to go back to school," says Liu. "Seeing her reminded me that UBC was always there, prepared to welcome me back whenever I was ready to finish what I started."
She finally re-enrolled as a BCom student for the May 2018 summer term and began a grueling schedule to maintain her acting career and pursue an education at the same time. She went to classes on Monday, Tuesday, and Wednesday in Vancouver and then flew to Hong Kong on Thursday night to shoot on Saturday and Sunday. "I did that for two, six-week terms and I thought I was going to die," admits Liu.
For the past two years, she's alternated between school and work, dedicating certain semesters to these separate parts of her life. After countless hours spent flying across the Pacific Ocean, adjusting to different time zones, and diligently studying on campus, Liu is set to graduate this spring.
"People said, 'Oh you won't come back' and I responded, 'Why can't I? It doesn't matter how old you are,'" says Liu. "I appreciate it even more now – grades matter but at the end of the day, it's the whole process of learning and growing up that is really important."